Online workshops with potential beneficiaries
January 18, 2022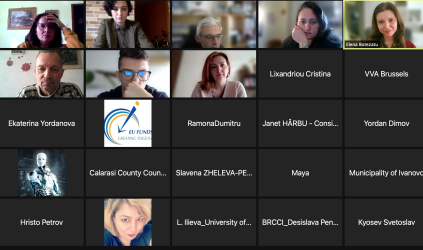 On the 17th and 18th of January 2022, two online workshops to present the draft of the Interreg VI-A Romania-Bulgaria Programme and the future financing opportunities took place.
The workshops were organized by Civitta Romania and VVA Brussels and gathered more than 140 participants, stakeholders coming from the Western and Eastern regions of the Romania-Bulgaria cross-border area.
During the events the participants found out more about the joint challenges and investment needs, the main financing priorities of the new programme as well as examples of actions. The attendees had a chance to participate in interactive breakout sessions where they discussed potential project ideas and asked questions related to specific priorities.
For details and updated info related to the programme stay tuned on our Facebook page and website.
The presentation from the two workshops can be accessed here.